Private Transfers Services
In the time when convenience and service are king,
DWJ VIP Services is more than just your typical airport taxi service.
Our goal is to be your go-to connection when you have a flight to catch or are coming home from a trip.
Your comfort and welfare are at the forefront of our services.
Regular Private Transfers
Free Wifi Included
For all other Airports/Destinations Countrywide
or if your Hotel is not listed, please Contact Us
From/To Punta Cana Intl Airport:
Pricing shown is always per Vehicle One Way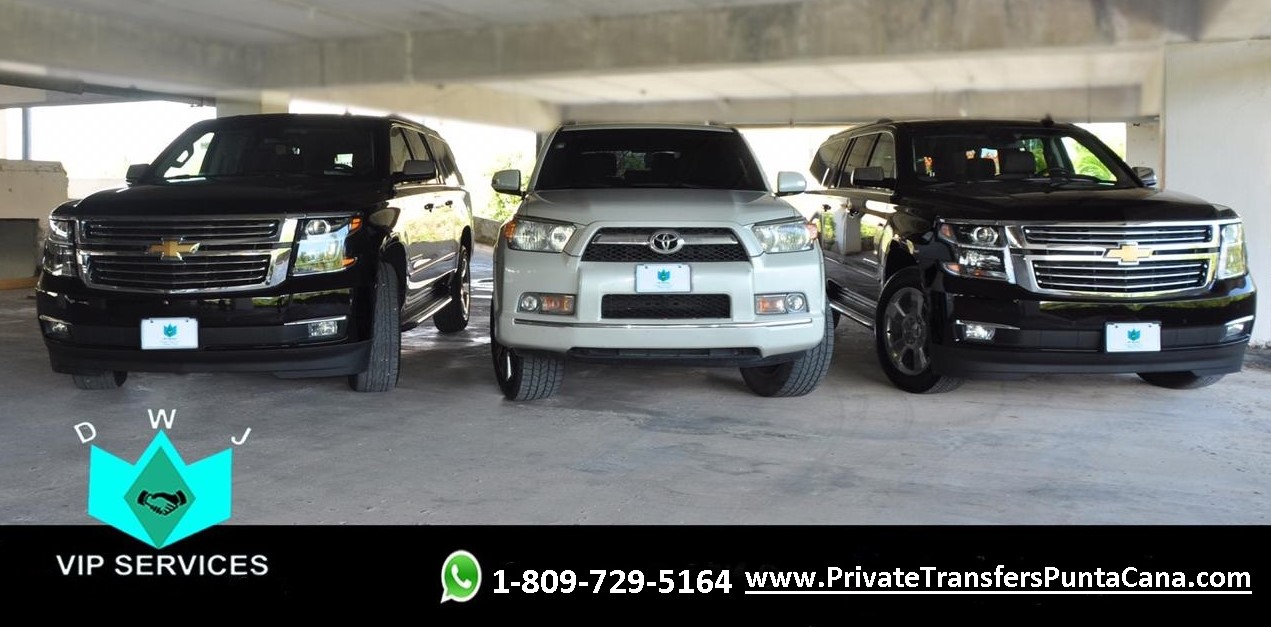 Private VIP Transfers in SUVs
Free Wifi & Waters Included
For all other Airports/Destinations Countrywide
or if your Hotel is not listed, please Contact Us
From/To Punta Cana Intl Airport:
Pricing shown is always per Vehicle One Way